Wahine Sweep in Santa Cruz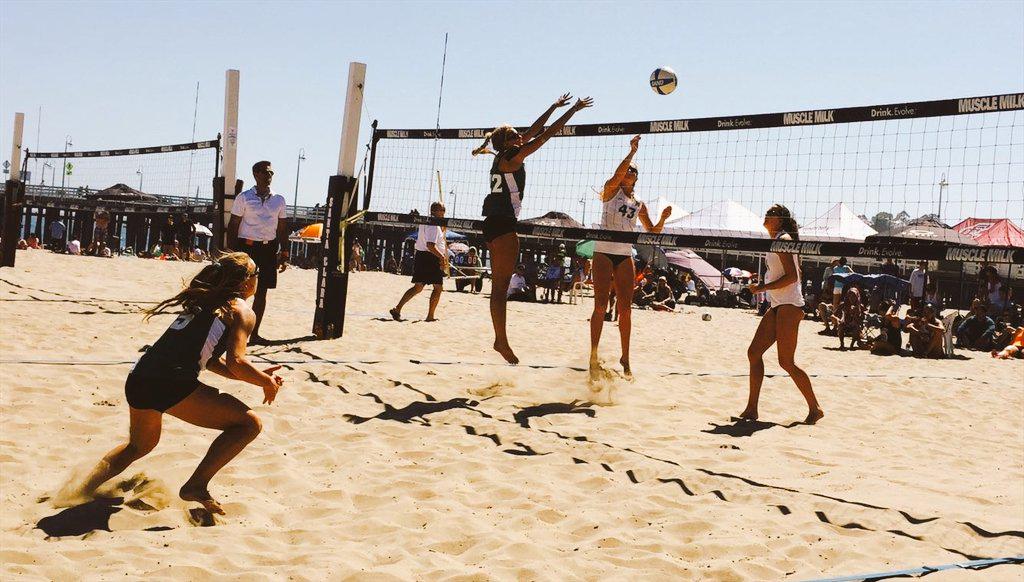 Photo: UH
The inaugural Santa Cruz Invitational was a success for the SandBows beginning with the duel competitions on Saturday.
UH was placed in Pool B along with University of San Francisco ( USF ) and Cal State Bakersfield ( CSUB ). Pool A consisted of Cal Berkeley, Santa Clara and Cal Poly.
In pool play Hawai`i swept all of their opponents, USF and CSUB. In the duels bracket play the Bows beat Santa Clara and return home with a 10-1 record, unfortunately the host schools have yet to provide any results,scores or stats for any of the matches.
On Sunday the SandBows returned to the courts for the pairs competition and dominated the field taking the Gold, Silver and Bronze.
******************